Born in the late 1950s, Terry McEvoy is a true aviation legend who has not only followed in his father's footsteps, but is also part of a family lineage that continues down to his grandchildren. Terry boasts over 28,000 flight hours and has experience with 175 diverse aircraft types, which include bush and float planes, Lear jets, and helicopters.
Terry's career spans from his early days as an Aircraft Maintenance Engineer, flying in the far northern regions of Canada, to tracing the southern coastal lines on Vancouver Island. From undertaking intercontinental and global flights in one of the world's fastest business jets, Terry's adventures are a testament to his exceptional career, as outlined in his book "No Ordinary Days: An Aviator's Story."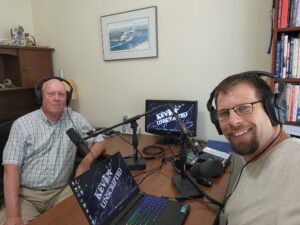 He has accumulated an impressive array of experiences, surviving the Arctic terrain, navigating the challenging coastal land scape, and traveling to countries all over the world. His stories of survival, problem solving, and achievements are a testament to his dedication to aviation.