John Rustad, the current leader of the Conservative Party of British Columbia. Discover his background, deep connection to northern B.C., and unwavering passion for fishing and hunting.
Rustad's journey began in 2005 when he was elected to represent Prince George-Omineca, a position he maintained even after the riding's dissolution. Throughout his career, he held pivotal roles such as Minister of Aboriginal Relations and Reconciliation, and actively participated in various committees.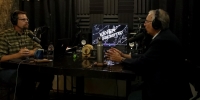 In a surprising turn of events in 2022, a disagreement with Kevin Falcon, the leader of the BC United party, prompted Rustad to part ways. However, he found a new home within the BC Conservative Party, ultimately assuming the role of party leader on March 31, 2023.